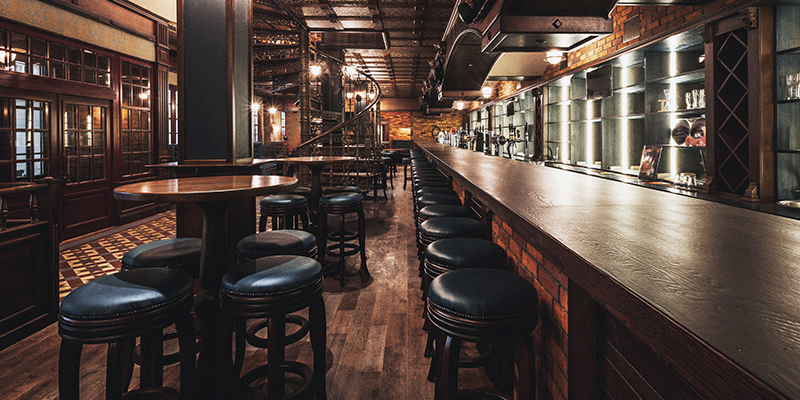 After suffering an unprecedented closure of their premises for over three months, sales have remained far below pre-pandemic levels. But how has JD Wetherspoons fared compared to others in the hospitality sector and is their current share price justified?
To analyse the valuation of firms in the hospitality industry we have used the price-to-earnings (P/E) ratio, which measures the stock price relative to the company's earnings per share. The higher the ratio, the more expensive the company is relative to its current earnings.
Figure 1. Price-to-earnings (P/E) ratio
Source: Greene King was acquired by CK Assets in October 2019
The chart above shows that investors have paid between 15 to 20 times earnings for JDW shares and over recent years the stock has become cheaper. But with analysts forecasting a negative earnings per share, this method of valuing the company becomes irrelevant. As expected, this is a common theme in the hospitality industry, with Young's (YGNA) and Mitchell Butlers also expected to fall to a loss.
First, a little bit of history
The popular pub chain has 873 establishments and was founded by Tim Martin, who opened his first local back in 1979. To this day, he is the largest shareholder with 26.4% of shares as well as acting as chairman for the company.
It's also worth noting that even though Wetherspoons has established itself due to their cheap prices and unconventional quirky pub premises (converted from churches, post office and even public swimming pools), it has attempted to diversify its business over recent years by investing in a chain of 34 hotels all across the UK.
It is all about numbers, as margins are wafer thin
Over its 41 years history, Wetherspoons has become ingrained in British culture due to their extremely competitive prices without compromising on quality, a unique selling point compared to other public houses. This had been achieved through a strategy based on high volumes and low margins, through buying in bulk from their suppliers to reduce the average cost per unit.
Once they hold such a massive quantity of stock, the company needs to sell it fast and in large volumes. Wetherspoons attract customers through its low prices relative to competitors and through its large premises that are able to host hundreds of customers at a time.
Before all the madness
Looking at historical data, we can see that Wetherspoons had a constantly steady growth in its revenue and like-for-like sales (growth in sales, adjusted for new or diverted business, exacerbated by its policy of routinely shutting down its less profitable pubs), allowing them steadily increase earnings before interest, taxes, depreciation and amortisation (EBITDA) over time.
Figure 2. Wetherspoons (JDW) revenue and EBITDA
*EBITDA = Earnings before interest, taxes, depreciation and amortization
JD Wetherspoons most recent results published in its H1 report (26 July 2019 to 26 January 2020), show that revenue increased by around 5% (theorical projection of £1,866 million) compared to the same period last year. This was before lockdown measures were introduced.
The company chose to use the lockdown period to increase investment in their premises, and this is shown by a large jump in capital expenditure, from £41 million to £69 million, compared to the same period last year.
Consequently, this has meant that free cash flow per share has plunged over 31% from 67.9 to 46.7, compared with same period last year.
In conjunction with this, net debt rose by 11.1% up to £804.5 million, however the pub chain managed to keep its debt/market cap ratio under 50% - this solvency metric gives a sense of how much debt a company has relative to its market value. Youngs' debt-to-market cap ratio is around 58.4% while Mitchells is far higher at 317.6%.
Figure 3. Debt-to-market cap ratio
Source: Wetherspoons H1 report, September 2020
The coronavirus crash
In order to cope with the loss of revenue and cash flow during the pandemic, Wetherspoons decided to go to the market in April with a placing offer which raised around £141 million. 15 million new ordinary shares were issued, or 14.3% of their previous issued share capital. This had the effect of diluting existing shareholders.
In regards to costs, JD Wetherspoons controversially decided to not pay his 43,000 employees before the furlough scheme was first introduced by the government. They also decided to make around 25% of its office staff redundant. Adding to this, the board had voluntarily taken an approximate 50% salary haircut.
Finally, to preserve cash, Wetherspoons decided to suspend dividends for the first time since it started returning capital to investors in 2010. Its dividend yield at the start of the year was 0.72%, with the company previously paying an interim dividend of 4p and a final dividend of 8p.
The reopening
Following almost three months of lockdown due to the global pandemic, restaurants and pubs in the UK were allowed to reopen on 4 July providing they followed strict hygiene measures to prevent a second wave of the virus.
Wetherspoons decided to reopen 844 out of its 875 pubs, with the remaining temporarily closed sites based in airports and train stations.
However, the initial excitement of reopening quickly turned sour, as Wetherspoons reported a 16.9% decline in sales in the first 42 days after reopening compared to the same period last year. This followed 106 days of zero revenue as they decided not to implement a takeaway model during the shutdown period unlike many others in the industry.
The chart below shows the cratering demand for eating out was not just exclusive to the popular pub chain, as the number of seated diners declined across the whole of the UK hospitality sector year-on-year.
Figure 4. Year-over-year change in seated restaurant diners
Source: Statista, September 2020
Eat out to help out
With such depressing numbers of people dining out, the UK hospitality sector, which employed 3.2 million people before coronavirus hit, demanded support from the government to help support workers and the wider economy.
As a response, the UK government introduced the Eat out to help out scheme in order to ease customer apprehension and breathe new life into Britain's restaurant sector. The scheme offers a reduction in VAT and a discount of up to £10 per customer between Monday and Wednesday during the month of August.
Facing an almost certain substantial drop in demand once the scheme ended, Wetherspoons decided to create its own scheme called Stay out to help out, which offers punters reduced prices on food and soft drinks by up to 48%, between Monday to Wednesday through to November 11.
JD Wetherspoons 2020 results preview
After falling to a seven-year low of 559.5p per share, the JD Wetherspoons share price has bounced back by 86.6% and now trades at 1044p.
In the following chart, we can see how the volatility (variation of the share price over time) propelled after the lockdown announcement, but reverted towards the tail as the reopening was approaching.
Figure 5. Virus driving volatility
Even with the recent recovery of the share price, it is still well below the pre-crisis levels. Analysts' view on the stock price has shifted from sell to buy, giving a consensus target price of 1134p, this is, an upside potential of just 8% against its latest price.
Figure 6. Monthly share price and analyst recommendation
Potential investors should weigh up the steady growth in revenue that JD Wetherspoons had achieved before the coronavirus crisis against the devastating effects of the virus on revenue and an increase in the amount of debt on the books.
How to invest in JD Wetherspoons (JDW)
You can invest in any of the shares mentioned in this article with IG from as little as £3 on the IG share dealing platform.
Open a share dealing account. You can open an IG account within a few minutes.
Fund your account. Our minimum deposit is £250.
Place your first trade. Open our platform and trade over 10,000 shares available through IG.
Get your free beginners guide to investing
● Discover the benefits of investing your money
● Learn about the different investment options available and how to get started
● Understand how to build a diversified portfolio and manage your risk
● Discover the benefits of investing your money
● Learn about the different investment options available and how to get started
● Understand how to build a diversified portfolio and manage your risk
Get your free beginners guide to investing
Tell us about you
Find us at the office
Eastmond- Sukel street no. 62, 79540 Hanga Roa, Easter Island
Give us a ring
Jaquelinee Wrate
+74 201 709 645
Mon - Fri, 9:00-15:00